Creating good content helps to grow traffic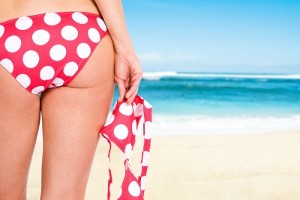 First, what do we mean by web content? It's the elements that provide the website user with information – in other words, the message rather than the medium. Content includes the words you write about your topic, as well as any images, videos, animations or sound files you use to expand upon your subject visually or audibly.

If you provide good content on your website, then not only should you be loved by Google, your website visitors should love you too and want to keep coming back for more. They may also link to your site from theirs. This can have a double benefit – not only does it enable more people to find you via these links, it also helps to increase your prominence in the SERPs. The more good-quality backlinks a site has, the more authority the search engines perceive it as having.
There are lots of ways to build good content. We're be going into them in more depth later on, but here are some examples meanwhile.
Writing – as well as writing articles, you can do Question and Answer pieces, quizzes, interviews, how-to advice, and top lists. If you don't enjoy writing you can outsource it cheaply via the many freelancer sites, such as ScriptLance.
Photos and other images – eye candy can help make your web pages more attractive. You can either use your own photos or buy them cheaply from a stock photo site, or indeed, use a combination of the two. A site with nothing but text can look a bit dull, but equally don't overdo it and overwhelm your visitor with too many images. I recommend 123rf. As well as selling low cost images, they also offer loads of free ones. Really!

Videos – these are a great way to add popular content to your website, especially for those who aren't confident of their writing skills. Even if you can't yet create your own videos, you can get free ones to use from places such as YouTube.
Audio – some people create audio files so the visitor can listen instead of having to read the content. This is becoming an increasingly popular way of creating content.
As you can see from the above ideas, which only includes a small list of what's possible, there's never any reason to be stuck for good content.