Using Pinterest to drive traffic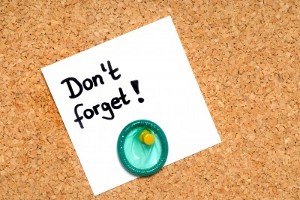 First, let me say that I'm not a Pinterest user, because there are several legal questions still remaining unanswered about the use of copyright images on this social sharing site. However, many people rave about Pinterest as being a great way to promote your business, so it's necessary to explore Pinterest on a blog about building traffic.

What is Pinterest anyway?
It's a social media site where users "pin" photos to their own virtual pinboards both as a means of a visual bookmarking tool and also to share their content with others, who can "repin" images from others' pinboards onto their own.
Pinterest allows you to organize and share all the beautiful things you find on the web. You can browse pinboards created by other people to discover new things and get inspiration from people who share your interests.
Source: Pinterest
Pinterest, which was founded by Ben Silbermann, launched in March 2010 and is said to be the fastest growing social media site. It joined the ranks of the top ten social sites in December 2011 and by March 2012 it was in the top three, although its growth is said to have slowed since then. It's a hot property: according to the New York Times, in October 2011 it raised enough new capital to imply an overall valuation of the company at US$ 200 million, and a further funding round in May 2010 raised $100 million, taking the valuation to $1.5 billion!
Experian Hitwise, a leading global competitive intelligence company, has some good data on Pinterest both in the UK and in the US.
Pinterest as a means of building traffic
Although Pinterest originally started as a hobbyist type of place for sharing photos, because of the huge amounts of traffic it was attracting, businesses soon realised that it could also be used to promote their companies. Several world-leading brands have embraced Pinterest as part of their marketing strategy.
They can promote their business by, among other things, pinning photos of their products, events, premises, and staff. This is said to not only help them spread the word about what they do but also gives them a more human face and another means by which to engage with their customers.
This can work better in some niches than others because of the demographics of Pinterest's user base.
Females account for 68% of the site's visitors worldwide and a whopping 85% of the activity, according to Andrew Lipsman, ComScore's vice president of industry analysis.
Source: BBC News
Popular niches include non-profits, arts and crafts, cooking and fashion, but others can work well too with a bit of imagination. Basically it's a case of posting something interesting which others will want to share by repinning.
The Social Media Examiner has an excellent "how to" piece detailing six practical steps for using Pinterest as a website promotion tool. If you are going to use Pinterest to build traffic then this is definitely worth a read.
The copyright controversy
Remember that the whole Pinterest business model is based on sharing other people's content — unlike Facebook, which is about sharing your own. Well, some people don't like other people taking their copyrighted content and sharing it around the Internet, they perceive this as being theft. Others argue that you should be pleased that others have shared your content because it gets you more links and helps you rank higher in the SERPs. There's a discussion about it on the Experienced People forum.
Despite Pinterest being in the legal hot seat, several respectable publications continue to advocate the use of Pinterest as a great way to build traffic. And some of them don't even mention the copyright issue hanging over the company. The Small Business section of The Guardian, for example, wrote an otherwise very good article about "How Pinterest can drive traffic to your retail business". The article included many interesting points, including that apparently Pinterest traffic converts better than Facebook or Twitter. However, there was not a single warning to be careful when using other people's content. Indeed, it encouraged the use of repinning others' pins.
Remember to do more than just pin your own images, or you'll be seen as a pushy marketeer. Getting involved in the community will help get your boards and business known – so be sure to pin other site's content, as well as "liking" and commenting on other pins.
Source: The Guardian
Fair enough, if the original pinner had owned the copyright in the first place and pinned it to be shared, but what if they were the type of pinhead who thinks it's OK to help themselves to other people's copyrighted content? Then by repinning their theft, you are scaling it up and also committing copyright theft. You'd think that a publication such as The Guardian would know better than to advise people to do something without warning of the legal pitfalls.
Apart from the legal implications of pinning copyrighted content, there's also the thorny issue of Pinterest's Terms & Conditions. Basically, they say that it's up to you to ensure that any content you pin – including anything you repin – isn't in breach of copyright. Their role is explicitly stated to be that of a "passive conduit". So if someone complains and sues over their content being ripped off, Pinterest can wash their hands of it – it'll be the Pinterest member who originally pinned it, and potentially everyone who's repinned it, who'll cop the flak. (It used to be that the act of uploading anything to Pinterest granted them a "worldwide, irrevocable, perpetual" licence to use that content on their service, but they've dropped that bit now.) They also have a page where you can submit a complaint if you believe your content has been stolen and posted on their site.
Kristi Hines blogged about the issue of T&Cs on Kikolani, not only about Pinterest but also in respect of other content sharing sites, including Delicious and Quora. You'll see that even though some of them don't actually claim copyright of the work posted, some of them do still claim the right to redistribute and even sell your work as they see fit.
Several people became quite worried when this became known. In February 2012, Kirsten Kowalski, a laywer and photographer blogged to say why she had tearfully deleted all her pinboards after discovering Pinterest's T&Cs and the legal implications of copyright. Her post went viral and caused some panic among Pinterest users. According to Wikipedia, founder Ben Silbermann contacted her to discuss how to make the site more compliant with the law.
Pinterest subsequently changed their T&Cs so that they don't now own copyright of all that's posted. They also released a new "nopin" meta tag in February 2012, to allow people to opt out of having their content pinned. This nopin tag is itself controversial.
The nopin tag debate
This is a meta tag which you can add to your website to tell people you don't want your content to be pinned. In other words, you must opt out of being pinned. But hang on — copyright theft is a crime, and I don't want to have a crime committed against me, so I have to modify my content to opt out? That can't be right. Surely it should be a case of opting in if you do want something. See also the discussion on Experienced People which I linked to above.
Maybe you don't want to use Pinterest's meta tag? The blog Pinterest Out! has come up with a natty suggestion and shows you how to display your own message to would-be pinners.
The future?
I don't have a crystal ball but it looks as though it'll be hard to topple Pinterest. Many people seem to love the site.
Clearly Pinterest are worried, though, because in June 2012 they hired Michael Yang, a former top lawyer with Google, to head up their legal department.
According to the Los Angeles Times:
Yang's next task will be making sure copyright issues don't become the downfall of Pinterest.
Source: Los Angeles Times
I expect that Yang will find solutions to Pinterest's problems, but it may have to change its business model somewhat. After all, the original premise was to create a place for people to share other people's content. Businesses were able to carve a niche and use it for promotion. How much use will that still be if Pinterest loses its hard core of visitors who enjoyed posting things they found on the Internet?
Pinterest probably won't go away any time soon, so you might still find it worthwhile to spend some time creating content there to promote your site. Just be careful if you follow The Guardian's advice to be sure to post other people's images as well. Those other people might not want you to use their copyrighted content, and the financial penalties for such copyright theft could be serious — and will be your responsibility, not Pinterest's.
Happy pinning! Take care you don't become unstuck.