Create top lists to generate more traffic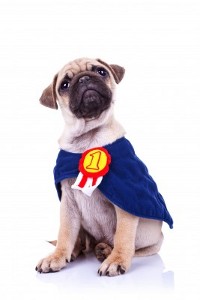 Creating top lists can be a good way to increase traffic to your blog or website. Those who rank highly will love your list and maybe even tell others about it. This works especially well for being mentioned on a really big site, such as when a national newspaper or magazine does a top sites of the year type of list, but even a top list on a smaller blog or site can create a buzz too. Basically, creating a top list is just another way to get attention.

Some people may argue with your choices or even about your methodology of choosing them, and some people will suggest other sites which they think should have been included in your list. But those who were placed highly are quite likely to share this with their friends. This works better when it's a top list of smaller blogs and people who aren't famous. If I wrote a top list of who, in my opinion, are the greatest film stars, I very much doubt if Ralph Fiennes would tweet to tell all his friends about it. On the other hand, if I made a top list of my favourite food blogs, it's quite likely that some of those on the list would tell others about being on Not Delia's top list.
This obviously works best when you have an established site with some traffic already, but we all have to start somewhere. As with other content which you create, try to make it an honest and good quality list to help give the impression that your site is of high quality and you have some authority in your niche.
When you've created such a list, you might also like to tell those who have been featured. With luck they might even tweet about it or post about it on Facebook. Make the most of your opportunities. Getting traffic is really all about spreading the word.