Using photos on-site to build traffic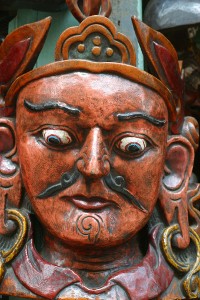 Apart from the fact that lots of text and no pictures can look a bit dull, adding images to your articles can help you to build traffic as well as brighten up your page. It's great if you have the skill to produce graphics yourself, or are a good photographer, but if not, there are still ways you can get eye candy onto your site.
I mentioned eye candy before as a means of increasing traffic by creating good content. Let's take a closer look at using photos now, although there are many other ways to add the eye candy, such as videos, graphics, diagrams, and all kinds of stuff.

There are several ways to get photos to brighten up your site:
If you have a decent camera and a reasonable eye for composition, you can create quite a lot of visual content for your site.
Use other people's photos
There are plenty of legit ways you can use other people's photos. Many people really welcome it if you use their photo as long as you credit them with having taken the picture, and link back to their site (assuming they have one). If in doubt at all, check out the copyright notice and any licensing agreement. Don't just steal things, it's not a way to earn respect.
There are plenty of places to get free photos. MorgueFile is a good one. 123rf also have a good selection of free photos in addition to the stock photos they sell. Google Images is another place to look – for free photos, do an advanced search, and choose the appropriate selection under "Usage rights". Flickr is another good place to look.
Another way to go about getting free photos, depending on the nature of your site, is to contact PR departments and ask for a photo in exchange for giving their hotel or other business a plug. But you probably need a fairly established site or they might not want to be bothered with you.
One way I get photos for my British Expat site is simply to say on the site, and sometimes in my forum sig elsewhere, that I'll give a link in exchange for photos I publish on our Pic of the Week (POTW) slot.
You can probably think of other ways to get photos, such asking friends and family or establishing relationships with fellow-bloggers, but you should at least have some ideas of where to start now.
---
The other side of the coin, of course, is that you can use your photos for off-site traffic generation too. I'll be looking at that later on.