Using Empire Avenue for improving your social media presence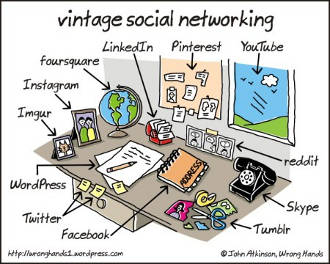 © John Atkinson, Wrong Hands
I'm a newbie on Empire Avenue (EAv) so I'm far from being able to give any advice about this activity. However, there was a buzz about it on the Experienced People forum, and I didn't want to be left out. I joined up and really liked the place. This is how I got on.
What is Empire Avenue?
Empire Avenue is the fastest and most effective way to expand, engage and evaluate your social networks.
– EAv: About Empire Avenue http://www.empireavenue.com/about/
They describe the place as being "Social Media on Rocket Fuel".
It works on a principle like a stock market where people buy and sell shares. As people buy into you, so your share price rises. You should also connect your Twitter, Facebook, G+, YouTube, Flickr, etc accounts to your EAv account, as well as your blogs. The better connected you are, the more valuable you are perceived to be. You receive dividends for the shares you invest in, just as others who have invested in you receive dividends as a result of owning your shares.
At first glance, it seems like a game – and it is fun, perhaps even a bit addictive. However, it's not about shooting down the enemy. There's a useful purpose to it too. You can grow your EAv wealth by participating in social media activities. The virtual currency of EAv is 'eaves'.
Missions
You can earn eaves by carrying out missions for others. People will pay for FB likes, retweets, and other social media activities. One you've built up a certain share value of your own (30, I think) you can run your own missions where you pay people to carry out tasks for you.
Does it cost anything to join in?
It's free to join. However, if you need more eaves to run missions or even to buy extra shares, you can purchase them for real money. Some people say that doing this is a waste of money. However, as with everything else, it's a case of balancing your time and money resources. Personally, I think it could be worthwhile to pay $20 in real money to purchase 100,000 eaves and getting people to carry out my social media missions for me. Time will tell.
Where can you get help?
Are you interested in joining in? There are some places especially to help you, including some EAv community groups. There's one I have found to be particularly helpful. This community, called the !!Maxus1 Promotion Group, is run by Vitus Feldmann (user name MAXUS1COM). When I joined at the recommendation of an EP forum member, several of the MAXUS group members invested in me as well as helping to get my blogs approved by the EAv system. (You need five people to "endorse" your blogs before they're accepted.)
Empire Avenue: !!Maxus1 Promotion Group (You need to be logged into EAv to see it.)
Another EP member recommended PDSTEIN's blog with strategies and resources to help you. WordPress.com: Paul Steinbrueck's Empire Avenue Tips blog
Good luck with your investments, and if you want to invest in me, my user name is STRAVAIG. I expect I'll have more to say about this later on but that's a newbie's overview for now.