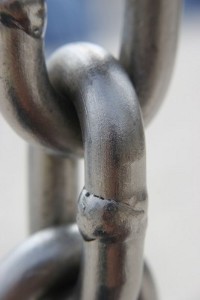 If you read any traditional recipe, blueprint, or step-by-step guide to building traffic, they invariably emphasise the link building side of things. Here is the recipe – your five simple steps to success.
You want Google to send you traffic
To get traffic from Google, you need to do well in the SERPs
To do well in the SERPs, you need a lot of sites linking to you
To get a lot of sites linking to you, you need to embark on a link building campaign
Here is a list of methods and a step-by-step plan you can use for your link building campaign
Simple, huh? However, where this all falls down is the assumption that much of your traffic is going to be coming from ranking well in Google. It seems to rely on link building simply for the sake of SERPs.

Google's menagerie menace
Why is that not necessarily a good thing? Google is still the biggest search engine, right? Well. many people would say that an over-reliance on Google is a somewhat precarious position to be in. Google can be very fickle, as many discovered when Panda went on a rampage in 2011. And then Penguin came along with some vicious pecks for others in April 2012. So, if you are placing too much reliance on building your Google ranking, you could be wasting your time, because Google's algorithm could change tomorrow.
Ah, but most recipes take Panda and Penguin into account, don't they? Well, yes, they may have modified some of the tactics so you can stay under the radar, but what most traffic builders have not changed is this devotion to improving your position in the SERPs.
Paradoxically, if you don't get obsessed with SERPs and concentrate on creating great content you'll find that people will link to you and you'll rise in the SERPs anyway. (Which apparently is what Google wanted you to do in the first place.)
So is there any point in link building?
Now, I'm not saying that link building is a 'bad thing'. Just remember the purpose of doing it. What is your purpose? Is it to rank high in Google or is it to bring more traffic to your site? Sure, there's a big overlap and it's easy to answer, "Both!" But if you keep it clear in your mind why you're doing your link building, then it will be easier to avoid wasting time on the cruddy stuff just for short-term SEO gains.
And now we've got that out the way, let's look at some things you can do to build traffic by actively creating backlinks to your site. None of the usual methods suggested are inherently 'bad', although some probably work better than others. This is about what you can do yourself. As with just about everything else, you can outsource your link building campaign to a company or freelancer to do it for you. I'll leave that for another day and look at doing it yourself for now.
Some methods of building links
Search engine and directory submission
Guest blogging
Forum posting
Blog commenting
Article marketing
Social bookmarking
Other (photos, quizzes…)
As before in this "Basics" category, this is only an introduction to give you some ideas of what kind of things you can do to build traffic. I'll be covering each in more detail later once we get through the basics.